This is What Life Looks Like
Sometimes you see a layout and an idea jumps into your head - well that's what happens to me and that's exactly what happened when I saw this layout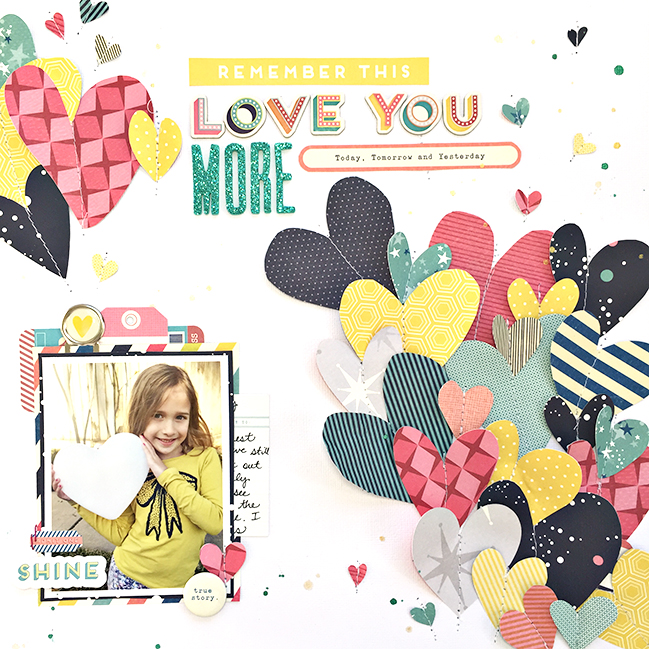 on Shimelle.com (click on layout above to go to blog post) I was inspired to make a page using hearts that look like they are 'flying off the page'.

I used my Silhouette to cut an oversized title and the hearts (quicker than hand cutting and used the Silhouette to cut a perforated line down the centre of each one much quicker to assemble accurately).


I also used a favourite family photo which is typical of one of our Sunday afternoon walks. Love how Josh now joins in with our silly antics. I love this photo so much that this is the second time I have used it on a page this month and it has featured on other layouts too.
I am going to put it into a box frame as I don't want the hearts to be squashed down by a page protector.
We are lucky enough to have Josh in our family and he perfectly compliments Gracia's wacky, geeky personality.